We specialize in the design and development of electric vehicle propulsion system components.  This entails a broad range of disciplines.  Our San Dimas facility has over 21,000 sq. feet of laboratory and office space to support these activities.
Electrical
Circuit Design & Analysis
Magnetic Design & Analysis
PC Board Design


Mechanical
3-D CAD
Structural Analysis
Heat Transfer & Fluid Dynamics Analysis



Software
Embedded real-time control
Diagnostics & Communications
Vehicle VCU and Driver Interface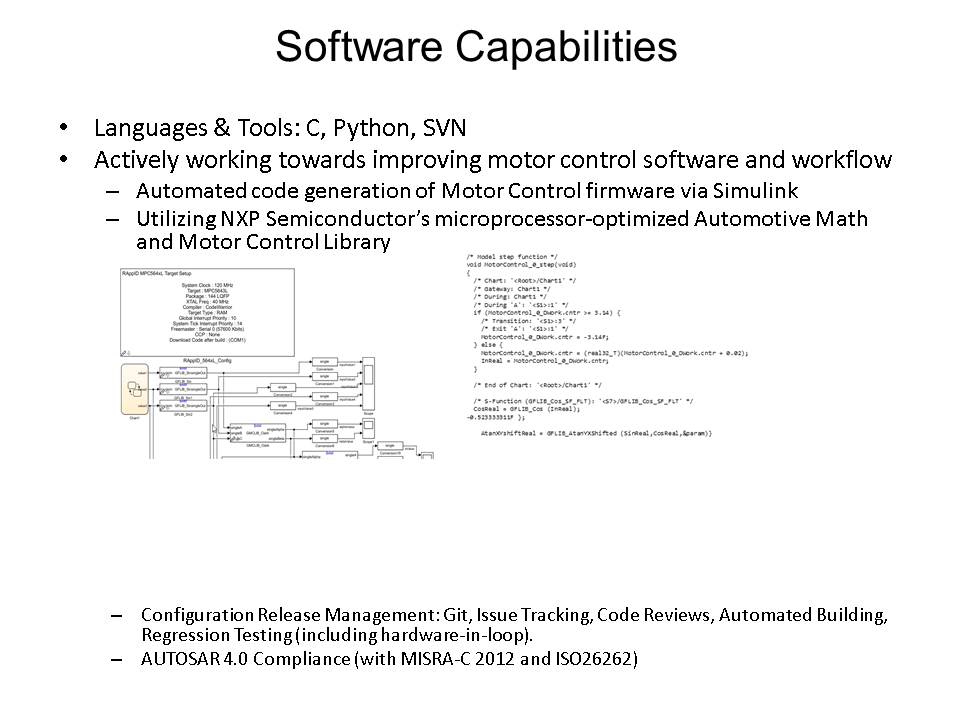 Prototype Fabrication & Assembly
Electrical Circuit Board and Wire Harness Assembly
Full CNC machine shop for prototype and limited production runs
Metal, plastic and composite fabrication including cutting, welding, forming and molding



Vehicle Integration
Conversion of ICE vehicle to electric drive for prototype vehicle development and drivetrain component testing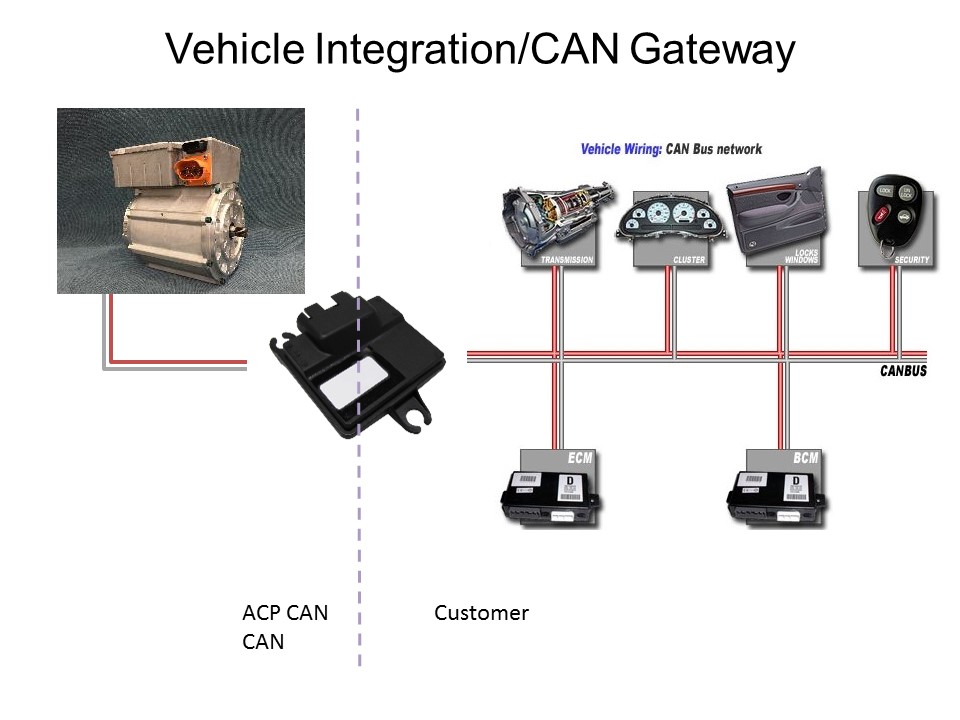 Test
Performance  testing of products (bench, dynamometer and vehicle levels)
Environmental testing (Temperature & Humidity Chamber, vibration, EMI, durability)
Production automated tester design



Documentation and Reports
Production drawings and specifications
Process documents
DFMEA
DVP&R
Design Revision control



Manufacturing Process Development
New process development & factory support


Customer Support
Support installation and customization of our products for customer applications
Customer on-site support available


See the link below for more information on custom application.